International Conference on "Circulating Social Science Knowledge" (Sept. 27th - 29th, 2012) (CONCLUDED)
From September, 27th to 29th 2012, our Project organized an international conference on "Circulating Social Science Knowledge." It was held at the University of Freiburg, Germany.
---
---
WE'D LIKE TO CORDIALLY THANK ALL PARTICIPANTS, ATTENDANTS AND ORGANISERS FOR THE EVIDENT SUCCESS OF OUR CONFERENCE 2012 IN FREIBURG (GERMANY).
MAY THE GAIN OF INSIGHT MERGE INTO A BROAD FERTILE INTERACTIVE AND PARTICIPATIVE CIRCULATION OF KNOWLEDGE !

---


---
On the Conference topic
In the last years post-colonialism and North-South relations have increasingly been discussed in
regard to social sciences. They have been made the topic of several conferences and anthologies. Our research project "Universality and Acceptance Potential of Social Science Knowledge - On the Circulation of Knowledge between Europe and the Global South", focuses on related questions (for more details on the Project, please click here.
In this conference, knowledge circulation in the social sciences will be examined from a sociolog
ical and an epistemological perspective. Prominent terms in these debates such as circulation, transfer, entanglement, adaption or Eurocentrism will be discussed. Theoretically grounded acceptance and rejection of European approaches and models in the global South will be presented, as well as their "counterparts": theoretical alternatives from the South and their reception in Europe, respectively the "West". Another focus will be on social scientific South-South co-operations, their dynamics and in how far they might serve as a useful alternative or model. Discussion sessions of ongoing research projects in this field (e.g. by
PhD students and post docs) will round up the conference.
We invited distinguished speakers to present theoretical concepts and critiques, empirical research on knowledge circulation as well as new models and proposed alternatives. In this way we want to broaden and enrich discussions that otherwise might remain rather abstract.
Guest auditors being interested in attending the Conference will be given the possibility to register on this site as late as September 2012. Due to the reduced space on our Conference location, we feel ourselves impelled to limit the participation of potential listeners. The final amount of free seats will be anounced here with the beginning of the guest auditors registration in September.
Pre-Conference: CONCLUDED

CONFERENCE ONLINE: CONCLUDED

you may follow the real Conference in our virtual conference room. Therefore click on following link, log in as guest, and please wait for beeing admitted (just in case, watch the chat window):
Conference 2012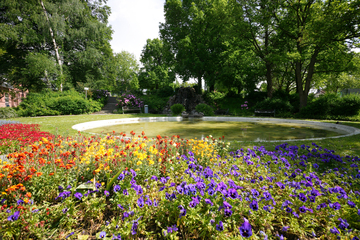 : CONCLUDED

Guest Auditors
Due to the limited place available at the Conference site, we kindly ask all persons interested in attending the Conference, to fill in this form: (EXPIRED)

Organization
Freiburg Institute for Advanced Studies (FRIAS),
Albertstraße 19, Seminarraum (EG)
Locations of the Conference (venue, hotels, restaurants) at google® maps
Next steps (information and links will be sent on time):
- Registration of guest auditors (from August 31th)
- Arrival of International Fellows group: Sept. 25th
- Arrival of invited participants: Sept. 26th
- Solemn inauguration of the Conference by appointment of her Modesty, dilligent Kyklophoria, Tertia Sofiae.
General Information about Freiburg
- Homepage of the University of Freiburg (English)
- The Institute of Sociology (German)
- Short Film with general Information (8 min., English)
- Freiburg on Wikipedia (English)
- Homepage of the City Council of Freiburg i. Breisgau (German)
- Weather Average Data (Wikipedia/DIW)
("Niederschlag" means precipitation, and "Regentage" means rain days)
- Wind and temperature statistics (Windifinder.com)
Surroundings of Freiburg: the Black Forest
- The Black Forest on Wikipedia (English)
- Black Forest tourism (English)
- History of the Black Forest cake (English)
- Freiburg Postkolonial Association (German)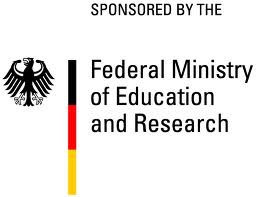 ---
Last update: Wednesday, October 3rd
---
All not explicitly labeled Fotos on this site: © FREIKON.uni-freiburg.de